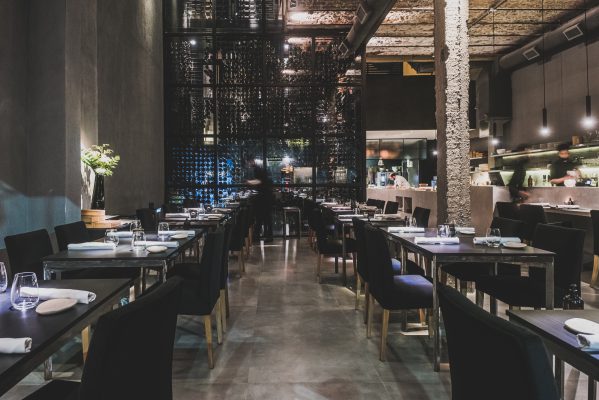 We propose an experience where signature cuisine and seasonal argentinean products are combined and expressed through land, sea and fire combined with design architecture.
A modern and innovative space, located in the Palermo neighborhood, Buenos Aires.
From the entrance there is a wide and warm view, the bar, the open kitchen and the
breathtaking cava emerging from the center of the room.
We started in 2004, we always feel search and research as part of
our energy and we were moving in that tune which led us to have
different places until we reach the current one.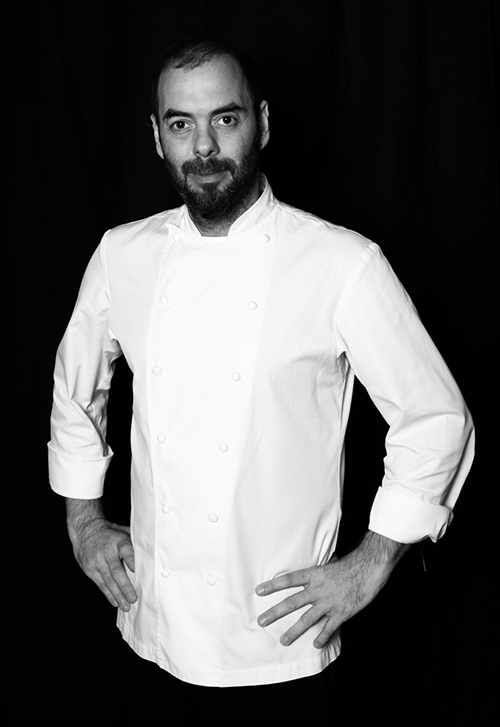 He proposes seasonal cuisine, fresh and contemporary, making an
extensive tour throughout the country in search of highlighting the work of the little
producers with a clear focus on artisanal fishing and the Argentine sea, lover of
the fire and the grill, charcoal and wood stand out in his proposal.
For several years he has been actively engaged in the development of Patagonian oysters
becoming a benchmark for this product.
Motivated by his passion and curiosity, he began to cook professionally at the age of 18.
self-taught, but his training began at age 10, when he gave his
first steps in the kitchen of the family catering company, «El Ciervo de Oro»,
training that was later complemented by working alongside great cooks.
He had the opportunity to travel, meet and learn about international cuisine and the
wealth of different cultures. He did several stages and a great tour of many countries
of the world but it was Argentina and its products what marked his career and his style
forever and where he managed to position Crizia achieving many distinctions.
He actively participates in A.C.E.L.G.A since its creation, a group of talented
chefs and gastronomic entrepreneurs, founders of the renowned MASTICAR Fair,
where he shares experiences with admired colleagues and works live
with local producers who bring to his kitchen high-quality products, without them, the proposal and local product experience offered in Crizia could not be achieved.
Every day since 2004, alongside they keep pursuing their passion and together they seek to continue working and contributing to the development of Argentine gastronomy.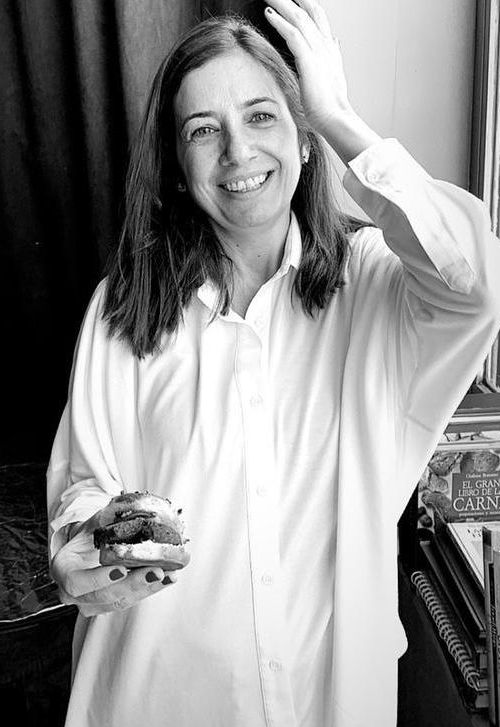 With a lot of passion, details and style, she takes care of the room, the art, the setting and the tableware design. Together with Gabriel, they make the experience in Crizia unique and available for all the senses. They are both passionate travelers and each journey carries new experiences for the restaurant, to continue building their dream.
Since 2020 she has been the founder of the JUNE brand, a very different proposal based on the classical Jewish cuisine which she also learned by working for many years in the family business El Ciervo de Oro and where she proposes to reissue with Gabriel the
classics to express the feeling that the tradition continues.
[ux_products style="none" columns="5″]